There is a reason he is our president. Barack Obama regained my faith in him tonight. Here are some of his most important words.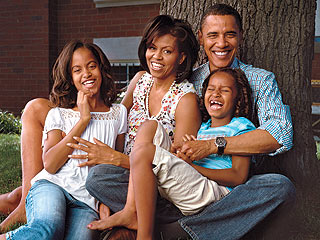 Here in Newtown, I come to offer the love and prayers of a nation. I am very mindful that mere words cannot match the depths of your sorrow, nor can they heal your wounded hearts.
I can only hope it helps for you to know that you're not alone in your grief, that our world, too, has been torn apart, that all across this land of ours, we have wept with you. We've pulled our children tight....

....We bear responsibility for every child, because we're counting on everybody else to help look after ours, that we're all parents, that they are all our children.
This is our first task, caring for our children. It's our first job. If we don't get that right, we don't get anything right. That's how, as a society, we will be judged.
And by that measure, can we truly say, as a nation, that we're meeting our obligations?
Can we honestly say that we're doing enough to keep our children, all of them, safe from harm?
Can we claim, as a nation, that we're all together there, letting them know they are loved and teaching them to love in return?
Can we say that we're truly doing enough to give all the children of this country the chance they deserve to live out their lives in happiness and with purpose?
I've been reflecting on this the last few days, and if we're honest with ourselves, the answer's no. We're not doing enough. And we will have to change....
We will be told that the causes of such violence are complex, and that is true. No single law, no set of laws can eliminate evil from the world or prevent every senseless act of violence in our society, but that can't be an excuse for inaction. Surely we can do better than this....
We can't accept events like this as routine.
Are we really prepared to say that we're powerless in the face of such carnage, that the politics are too hard?
Are we prepared to say that such violence visited on our children year after year after year is somehow the price of our freedom?...
There's only one thing we can be sure of, and that is the love that we have for our children, for our families, for each other. The warmth of a small child's embrace, that is true.
The memories we have of them, the joy that they bring, the wonder we see through their eyes, that fierce and boundless love we feel for them, a love that takes us out of ourselves and binds us to something larger, we know that's what matters.
We know we're always doing right when we're taking care of them, when we're teaching them well, when we're showing acts of kindness. We don't go wrong when we do that...."
**************
Dear Charlotte, Daniel, Olivia, Josephine, Ana, Dylan, Madeline, Catherine, Chase, Jesse, James, Grace, Emilie, Jack, Noah, Caroline, Jessica, Benjamin, Avielle, and Allison:
Children all over America will remember what you did for us. Finally moving our leaders to positions of strength. We will back them. We will push them. We will not forget.
Much love,
Sara, Liam, Annie, and Conor